Friday, April 25, 2008
S.U.D.S.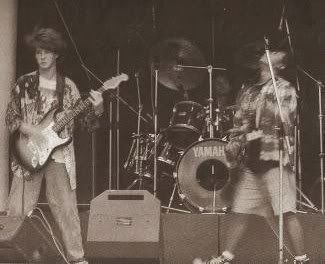 S.U.D.S. thrashing funcore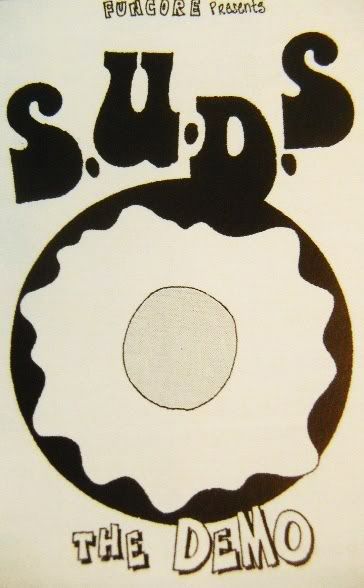 S.U.D.S.- The Demo 1990
The last time I saw Daren Lauchengco (nice, funny name by the way) he was peddling his killer artwork at Vivocity and I have to admit that I was totally amazed by the sheer talent he has. For your information, he illustrates very dark, morbid, surrealistic and psychedelic stuffs which is outsider underground art of the highest order. I later found out that he had a website and you might want to check out at: http://dlauchengco.spaces.live.com/ . I knew that he had contributed to comic coverarts for the MIS (Made In Singapore) cassettes compilations but you have to see his recent dark stuffs that simply defines cult. Anyway, he used to head a cult band that went by the name S.U.D.S. and they had released several highly acclaimed demos which was listed as the most outstanding demos by the local underground presses. S.U.D.S. was formed in April 1990 as Die Laughing and it boasted the lineup Daren Lauchengco (vocals), Nizam (lead guitar), Azlan (drums), Amin (bass) and Imran (rhythm guitar). They were influenced by the bottom heavy rock/metal bands like Black Sabbath, Soundgarden and even Red Hot Chilli Peppers, and they labelled their music as "Funcore", which sees a heady mixture of punk, blues, metal, hardcore and funk in their first demo "The Demo" released in 1990 while they regressed (or should I say sought the early roots ) to classic rock sound ala Led Zeppelin with their "Invasion of The Killer Suds" demo 1993. It is indeed sad that the band is another closed chapter in Singapore music underground history because this band will hit this sad state of local rock right at the funnybones.
--sojourner at 11:31 PM