Monday, July 23, 2007
A TRIBUTE TO HUMPBACK OAK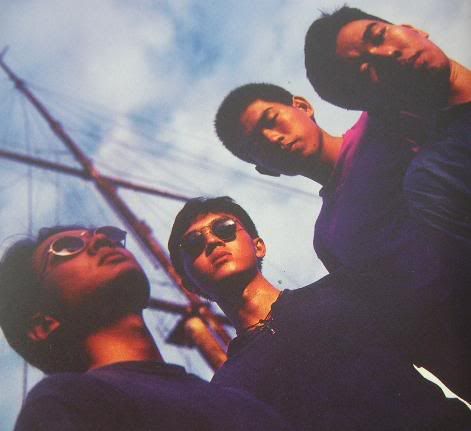 Back in 1994 I was a rather melancholic rebel in my teenagehood and sought refuge in the arts, particularly in music. I had a bunch of cliques jamming at the then Viva Studios near my school, and somewhere in the midst they were like talking about Humpback Oak and how great the band is. I heard the name long before, but never gave much attention to it because I always felt The Oddfellows was THE band. The very next day in class my friend lent me a copy of Humpback Oak "Pain-stained Morning" cassette tape (back then CD was a luxury) and when I heard the tape, I suddenly realize that local music can seriously rock better than the imported sounds on the radio. I kind of used Humpback Oak as a reference point and got interested in playing music (well, indie music to be exact, as I was very into death metal earlier on), and sought a bunch of my Boys' Town buddies to play in bands, influenced by the sounds of Humpback Oak. Because that was for the first time in my life, have I ever I chanced upon a local band that had such strong material, that even out rivalled most of the foreign acts. The bands music is like a rare occurence across the southern sky, an anomaly by chance and which will fizzle away like fireworks in the dull sky. This band strengthened the renaissance of Singaporean music of the 90s into its primes. From then on, I am always the fervent fanatic of Humpback Oak, haunting their gigs, bugging the band and now after three reviews of their Cds, writing up a tribute to THE GREATEST BAND IN SINGAPORE.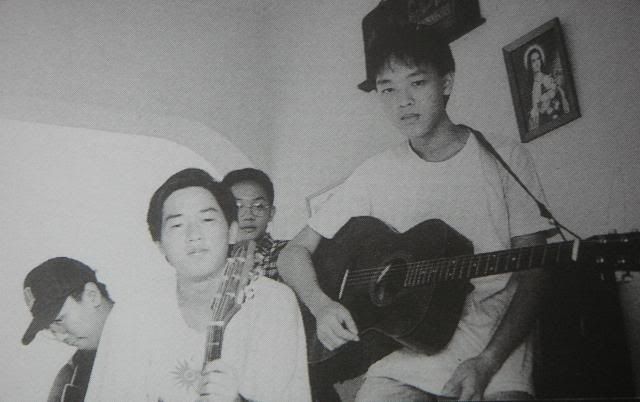 Early formative years of Humpback Oak circa 1991
Humpback Oak was formed in late December around 1988, with Leslie on drums, Vincent on guitars, Daniel on bass and Charles on vocals. This was like history unknown as it is understandably unimaginable these days to imagine the frontman Leslie Low relegated to the pounding kits, but he had actually been playing drums for quite a while already, back then in Twang Bar Kings. At around the same time, this cult hero had been secretly writing and performing his own material under the Jug moniker. Initially they played only covers, mostly Stills and Nash vein of country-style folk as well as the mandatory Bob Dylan. Charles however left a year later after joining to explore new musical dimensions, and hence Stanley was roped in to play drums while Leslie switched to handling guitars and vocals.
With the classic lineup, they started doing original material around June 1991, with their very first demo "Mojo Sessions". At that time, the Bob Dylan influence was strong in the band and the songs they sang were mostly about miners and hobos, until former bandmate Don Bosco Anthony (DBA) from Twang Bar Kings pointed out in his reviews in BigO. This prompted the band for an approach closer to local context and there is no stopping ever since (indeed they earn the title as the most local sounding local band). Around October in the same year 1991, they released second demo, "The Songs Will Always Be There". The demo is essentially a progression from their first, with the appearance of such classic tracks like "Fear" and "Void", touching into early Pink Floyd/Syd Barret territories. DBA in his review of this demo pointed out that "but it's about time they struck out and believe in themselves- even the inside sleeve message is a blatant piece of laziness", but also admitted that "Humpback Oak have an interesting grasp on writing perspectives and an ability to sidestep mundane chordal cliches".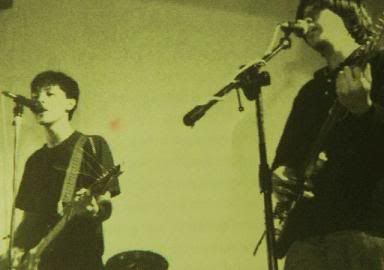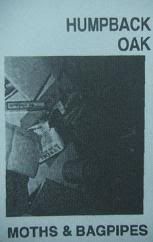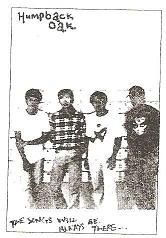 1992 Gig/Moths & Bagpipes Demo 1992/The Songs Will Always Be There Demo 1991

The abovementioned demos are next to impossible to find as they were released in a batch of 20-30 copies but not so for the third demo "Moth And Bagpipes", pressed to the exemplary of a 100 and released in June 1992. I had the good fortune to get my hands on this one thanks to the great help from Humpback Oak (when I discovered Humpback Oak in '94, the demo was long sold out from Skoobs). This demo is way much more professional both look and music wise. The cover is printed great for '92 standards and the music definitely sounds better than the old tape dubs I also have of the earlier demos. The Neil Young influence were big on the band before they gotten more depressed with Red House Painters. Tracks like Can You Find The Time, Deep Door Down, Trip To My Neighbourhood, Bull 1 and Bull 2, Moth, Circling Square and Oval are excellently performed and some of the songs made way to the debut.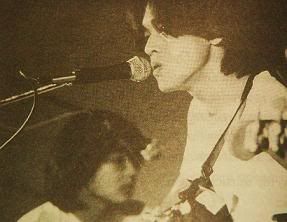 Humpback Oak "Pain-stained Morning" Era

Chris Ho got interested in the band and introduced them to Jimmy Wee of Pony Canyon. From then on its a progression through high history. In 1994, "Pain-stained Morning" was released, and Humpback Oak suddenly became very famous. For the first time people started paying attention to a local band, with admiration and respect and the radio had extensive radio plays of their songs. This debut promises and delivers alot. It has all the package and the flair of a truly legendary artpiece and the songs are indeed written and performed with an exceptional touch that defines classics. Of course I've professed enough love for this album so I'll leave it at that. Up next they came up with the second album "Ghostfather" in 1997. This album is perhaps the DARKEST point in Humpback Oak's career, both music wise and image wise. This album is widely regarded as an eulogy to Leslie Low's late father. At this point, Leslie had also attained a kind of metaphysical cult status with his style of poetic brooding troubadour that makes the image instantly appealing. Some time in 1999, they released "SideASideB" and decided to call it a day. At that time Springroll Music was also headed towards a downward spiral, hence this album did not make it to alot of people, becoming a great rarity in the local markets. Musically, there is some transformation that paves way for the jazz-infused rock happening in The Observatory. Subsequently Leslie ventured out into his solo projects and Humpback Oak became history.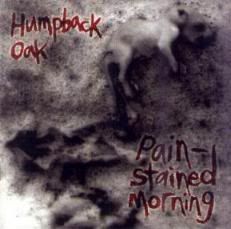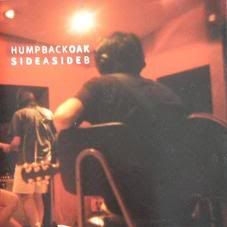 Humpback Oak Discography

Well, for some sick reason I almost contracted the disease of Humpback Oak= Leslie syndrome which is inevitable some times because he managed to snatch most of the limelight during his days in Humpback Oak, which seriously did not do justice for Stanley, Daniel and Vincent, the underdogs of the band. They were truly underrated. One has to understand that without them, Humpback Oak would not even be where it is today. So thank you guys for giving us a great decade of the BEST SINGAPORE ROCKING.
--sojourner at 3:12 AM